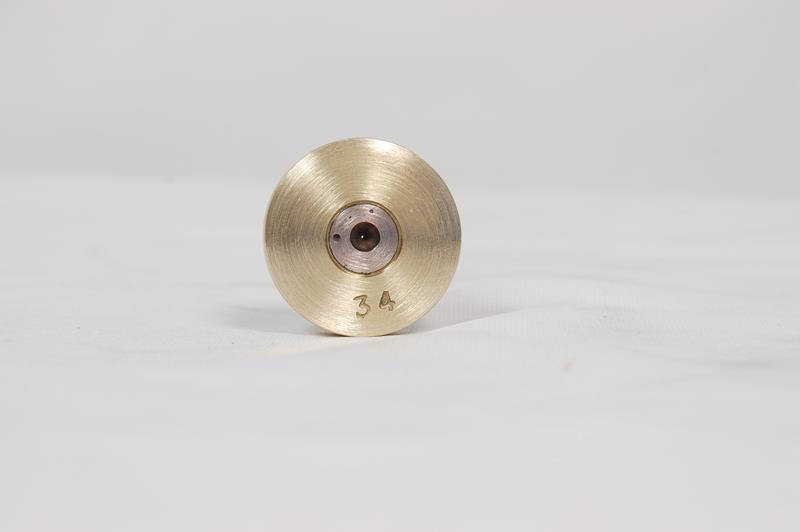 Polycrystalline Diamond(PCD) Dies are the backbone of Wire Industry, when longer life, predictable performance along with excellent surface finish are required..
Selection of any die-nib material depends on material being drawn as well as desired finish of wire-surface. However, in any case, withstanding the demanding wear of the die is a necessity.
Advantages Of PCD:
Lesser Downtime
High Thermal Conductivity & Hardness
Excellent Resistant to Fracture & Breakage
Uniform Wear
Better Price/Performance
Bharat Industries, with its stringent quality provides you with Polycrystalline diamond dies, with an unproblematic performance from manufacturing to refurbishing.
| | |
| --- | --- |
| PCD Grade | Bore Size(mm) |
| 5-25 microns | 0.05-15 |
Wire-drawing operations ranging from rod-size to intermediate to very fine wire sizes of various ferrous and non-ferrous metal wires including copper, aluminum, stainless steel and many other.
Experience The BI EDGE!
| Lowest Price Per Cost | Precision Parts & Superior Design | Premium Customer Service |
| --- | --- | --- |
| High Quality Raw-Material used by us reduces hidden costs associated with lower quality products. | Our dies have long-lasting lifespan, thereby ensuring lesser die-requirement, helping achieve saving on downtime, labor and dies cost, as fewer dies do MORE! | For any rush or any clarification about your dies, don't worry! Rest assured! We are dedicated to your success, making your job easier! |
Approach the Die Specialists today!
Contact Us ▶