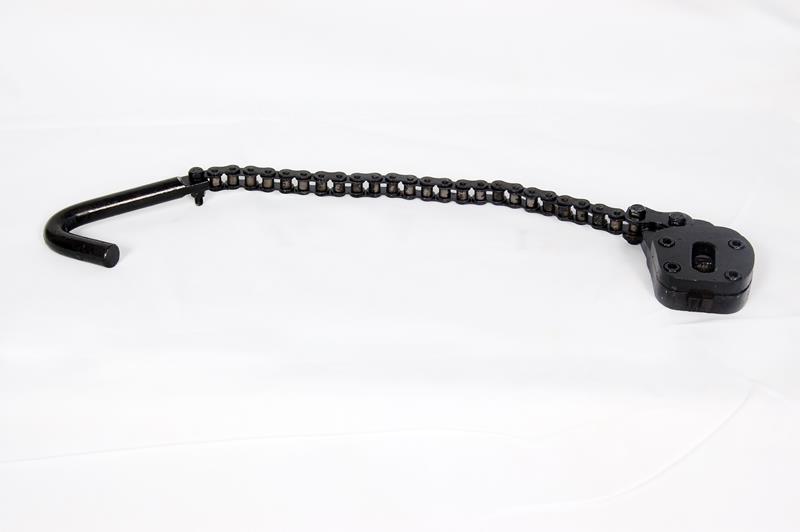 Pulling-in-Dogs are used to drag the inlet wire around drawing blocks of machine, until there is an adequate 'wraps' of wire around blocks for the machine to continue feeding automatically.
Pulling-in-dogs of Bharat Industries have numerous attributes, making them the best ones in market:
The wire is pulled tangentially, preventing any bends in it.
Spring loaded jaws
Dog-curls around block
Single piece body made of steel
Jaws made of hardened steel having radius profile as per your requirement.
Universal shackle enabling usage with different types of chains and rope.
| | |
| --- | --- |
| Size | Wire Diameter(mm) |
| 1 | 0.5-3.0 |
| 2 | 2-6.0 |
| 3 | 4-8.0 |
| 4 | 8-12.0 |
| 5 | 12.0-20.0 |
Incase Required, Bharat Industries can make available the following Spare Parts:
Jaws
Hooks
Links
Compressive Springs.
Pulling-in-Dogs are an accessory to Wire-Drawing process, particularly, Ferrous Wire Drawing. These pulling-in-dogs are suggested for usage especially for lighter drawing applications, predominantly steel and other softer non-ferrous applications.
Experience The BI EDGE!
| Lowest Price Per Cost | Precision Parts & Superior Design | Premium Customer Service |
| --- | --- | --- |
| High Quality Raw-Material used by us reduces hidden costs associated with lower quality products. | Our dies have long-lasting lifespan, thereby ensuring lesser die-requirement, helping achieve saving on downtime, labor and dies cost, as fewer dies do MORE! | For any rush or any clarification about your dies, don't worry! Rest assured! We are dedicated to your success, making your job easier! |
Approach the Die Specialists today!
Contact Us ▶